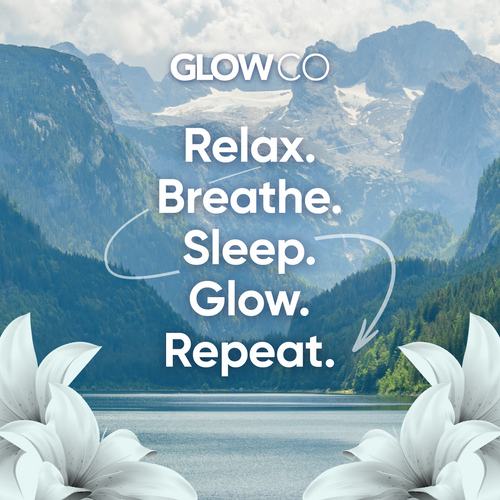 Welcome to GlowCo - where relaxation meets innovation.
At GlowCo, our central belief is simple: Everyone deserves moments of reprieve, a sanctuary of relaxation, and the very best in sleep and wellness. Born out of this philosophy, we embarked on a journey to curate and create products that not only promote better sleep but also enhance overall well-being.
Our range, rooted in both age-old relaxation techniques and modern technology, offers a selection tailored for those seeking tranquility in today's fast-paced world. From our highly acclaimed CalmCarry, a beacon of hope for those battling anxiety and sleep disturbances, to our luxury sleep aids like Sleepy, and our at-home wellness gadgets such as Lunaire, we're constantly evolving, ensuring you get the best in the market.
But we aren't just about products. We're about community. Our platform has been graced by the testimonials of over a thousand satisfied users, each with a unique story to tell about how GlowCo has touched their lives.
Are you passionate about aromatherapy? Or perhaps in search of that perfect facial steamer for an at-home spa experience? Maybe it's the allure of essential oil diffusers like Essence that draw you in? Whichever path of relaxation you tread, GlowCo is here to guide you.
Ranked consistently for our commitment to quality and efficacy, we invite you to dive deep into our world. A world where every product promises not just results, but an experience. An experience that's been endorsed, loved, and shared by countless users globally.
Experience GlowCo - the gold standard in relaxation, sleep, and wellness. Dive in, explore, and let us help you find your calm amidst the chaos.
For collaborations, queries, or to simply chat, reach out to us at shop@theglowcompany.co.