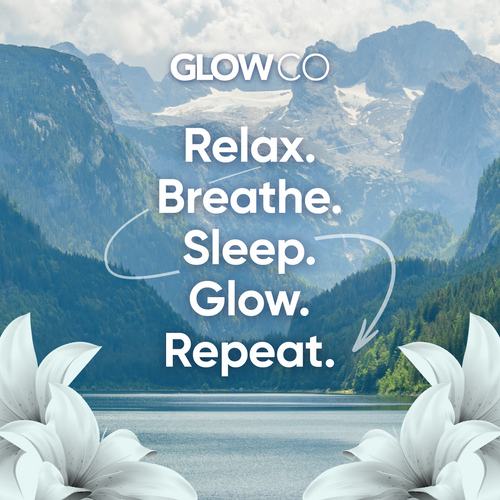 PRIVACY POLICY
This Privacy Policy outlines how GLOWCO PTY. LTD., henceforth referred to as "We," "Our," and "GLOWCO," manages the "personal information" collected from you on our website, via our mobile app, or during any interactions with our products and services. Our Privacy Policy demonstrates GLOWCO's commitment to respecting the privacy of our customers and visitors to our website.
The term "personal information" refers to information that is linked to your name or can be reasonably associated with you. This includes details like your IP address, e-mail address, mailing address, date of birth, telephone number, photographs, or any profile information you provide that could be used to identify you, as well as information about the products you purchase when such information is stored along with your name. Any information not linked to your name is not regarded as personal information.
HOW DO WE USE YOUR INFORMATION?
GLOWCO uses the personal information collected to fulfil your orders, provide information, and render services. We may use your data to monitor your purchases, purchase history, and to communicate with you for account-related and promotional purposes. Your information may also be used for other legitimate business reasons, such as fraud detection, debt collection, and maintaining business records.
Like other websites, we may also passively collect data using various technologies (which cannot presently be used to specifically identify you) such as your site preferences, age, gender, language, time zone, income, and education level (some of this information may be optional). We may utilise or disclose aggregate information for any purpose. We also obtain data about you from third parties, such as social media sites and data co-ops. We may purchase and exchange contact information, demographic data, commercial data, and internet and electronic activity with data co-ops and other third-party data aggregators.
CONSENT
How do we obtain your consent? When you provide us with personal information to execute a transaction, use a feature, validate your credit card, place an order, arrange for a delivery, or return a purchase, we infer that you consent to our collecting and using it for that specific reason only. If we request your personal information for a secondary reason, like marketing, we will either ask you directly for your explicit consent or provide you with an opportunity to say no.
How can you withdraw your consent? If you wish to retract your consent after granting it, you can do so at any time by contacting us at shop@theglowcompany.com or mailing us at:
GLOWCO PTY. LTD. 
AUSTRALIA VIC 3192 
DISCLOSURE
We do not sell your personal information. To fulfil your orders, ensure payments, and for other legitimate reasons, we may share your data. We may also disclose your personal information if required by law or if you breach our Terms of Service.
ECOMMERCE PLATFORM
Our store is hosted on Shopify Inc., which provides us with the online e-commerce platform that enables us to sell our products and services to you. Shopify Inc. stores your data in secure servers and databases protected by a firewall.
PAYMENT
When you choose a direct payment gateway to complete your purchase, Shopify stores your credit card data. It is encrypted in line with the Payment Card Industry Data Security Standard (PCI-DSS). Your transaction data is stored only for the duration necessary to complete your transaction, after which it is deleted. All direct payment gateways follow the standards set by PCI-DSS, which is jointly managed by Visa, MasterCard, American Express, and Discover. PCI-DSS requirements aid in ensuring the secure handling of credit card information by our store and its service providers.
THIRD-PARTY SERVICES
Your personal information will only be shared with third parties in ways described in this Privacy Policy. Third-party service providers used by us will only gather, use, and disclose your information to the extent necessary for them to provide the services they offer to us.
We share personal data with service providers, some of whom assist with marketing, and we may also share information with other trustworthy brands that we believe may interest our customers.
Remember that certain providers may be based or have facilities in a jurisdiction different from you or us. If you decide to proceed with a transaction involving the services of a third-party service provider, your information may become subject to the laws of the jurisdiction(s) in which that service provider or its facilities are located.
Once you leave our website or are redirected to a third-party website or application, this Privacy Policy or our website's Terms of Service no longer govern you.
LINKS
Clicking on links on our store may direct you away from our site. We are not responsible for the privacy practices of other sites and encourage you to read their privacy statements.
DATA ANALYSIS
Our store uses data analysis tools to help us understand who visits our site and what pages are being viewed.
SECURITY
We employ reasonable precautions and follow industry best practices to ensure your personal information is not inappropriately lost, misused, accessed, disclosed, altered, or destroyed. While we strive to protect the information in our possession, no security system is perfect, and we cannot guarantee that your information will remain secure under all circumstances.
If you provide us with your credit card information, the data is encrypted using secure socket layer technology (SSL) and stored with AES-256 encryption. Although no method of transmission over the Internet or electronic storage is 100% secure, we adhere to all PCI-DSS requirements and implement generally accepted industry standards.
COOKIES
We use various types of cookies to enhance and personalise your user experience. You can choose whether to accept cookies by changing the settings on your browser. However, if you disable this function, your experience on our website may be diminished and some features may not work as intended.
CHANGES TO THIS PRIVACY POLICY
We reserve the right to modify this Privacy Policy at any time. Changes and clarifications will take effect immediately upon their posting on the website. If we make significant changes to this policy, we will notify you here that it has been updated.